NJ Library Construction Bond Act Passed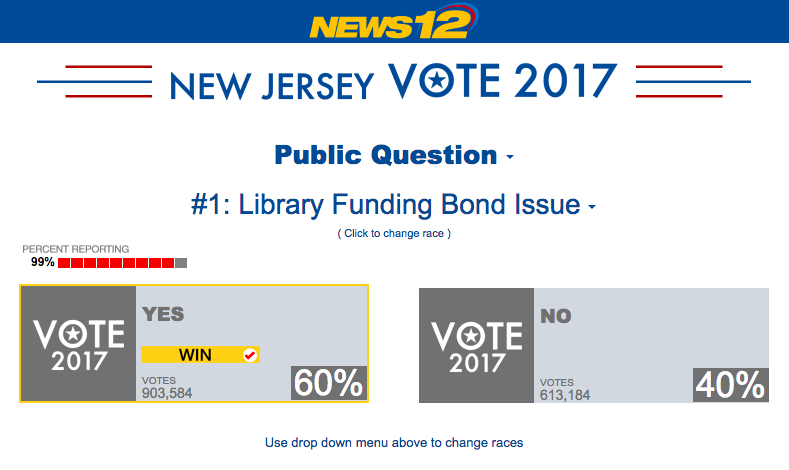 You did it, New Jersey! With 99% precincts reporting, the NJ Library Construction Bond Act has passed with 903,584 votes in favor. Approval of this legislation will result in $125 million in matching funds for capital projects at public libraries in New Jersey. This funding will have a tremendous impact on communities across our great state.
Read More
A Dozen Things You Can Do At Your NJ Library Besides Read
1. Get in a workout
Take an exercise class, from aerobics to Zumba and much more, at your local public library. Shelving books only burns so many calories.
2. Play a game
Children and families can enjoy casual game play at their local library  while meeting others in the community.
3. Keep the kids busy
Read More
Pages