Friends of the Library Fall Poetry Night Series Announced
MyCentralJersey.com
Sepember 25, 2012
The Friends of the Highland Park Public Library Poetry Night Series has been announced and the following poets will be reading followed by an open mike. The readings will take place at the Highland Park Public Library, 31 North Fifth Avenue. For more information call 732-572-2750 or go to the website at www.hpplnj.org
Read More
Ghost Hunting lectures at New Jersey libraries
Hunterdon County Democrat
Published: Sunday, September 23, 2012
All during the month of October, L'Aura Hladik, author and founder of the New Jersey Ghost Hunters Society, will be giving presentations at various libraries in New Jersey.
The presentations are free to attend. However, some libraries request registration with them ahead of time to comply with safety codes and space confinements.
Read the full article here.
Read More
Atlantic City Library archivist plays key role in providing background for HBO show Boardwalk Empire
Press of Atlantic City
Posted: Sunday, September 16, 2012 12:01 am
Heather Halpin Perez is a mild-mannered archivist by day, toiling away in the Atlantic City Free Public Library's dry, dusty local history section, the Alfred M. Heston Collection.
She has a much more glamorous title, however, on Sunday nights, one that stems from an ongoing hookup with Hollywood — specifically with a glitzy, award-winning, darling-of-the-critics TV show. Perez is nationally known as "Boardwalk Empire's Librarian."
Read More
Taste of Perth Amboy to Aid Free Public Library
Asbury Park Press
September 18, 2012
Written by Suzanne Russell
PERTH AMBOY — Work is expected to get under way this fall to replace the seven front windows at the Perth Amboy Free Public Library with more energy-efficient windows that will reduce heating costs.
Read the full article here.
Read More
Local libraries are participating in MAIN event
Wednesday, September 5, 2012
BY  LISA KINTISH, STAFF WRITER Neighbor News (Boonton Edition)
Books can take a reader on a trip to Paris, Hong Kong, Cairo, or Mars. The pages can offer exploration of times past and a peek into the future. With all this travel available inside a library, it is only natural that there should be a contest, Passport to Imagination: Around MAIN in 30 Days.
Read the full article here.
Read More
Financial Seminar @ Maywood Public Library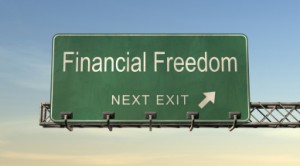 Date:  Sept. 18, 2012  Time: 6:30 pm
'The Four Cornerstones of Financial Planning' with Certified Financial Planner, Niraj Chhabra. Get tips to help secure your financial future and learn the steps you should take for financial success. The one hour seminar will be held in the Hackbarth Auditorium.
 
Read More
Pages