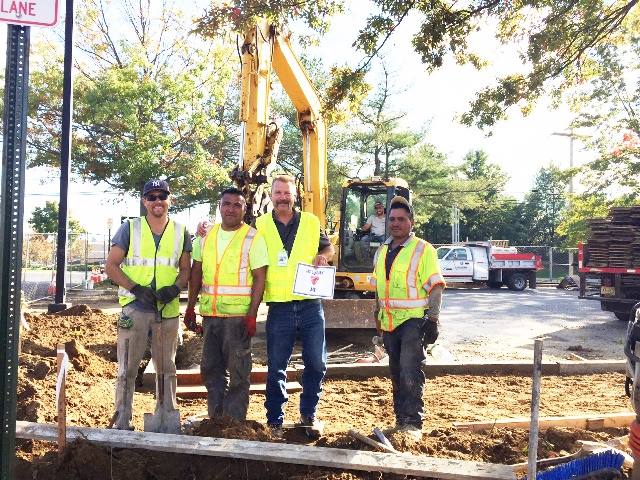 This summer, libraries across New Jersey will be working to "build a better world" through summer reading programs for all ages that will focus on concepts like STEM and architecture.
While libraries strive to help communities grow and learn, their infrastructure, facilities, and technology often lag behind. Libraries need flexible spaces for collaborative work, high speed internet access, and to provide public access to in-demand technology.
Enhanced library spaces will improve library service for your towns, raise property values, allow for equal access through ADA upgrades, and create construction jobs.
You can help you library build for the 21st century by contacting your local legislators to support bill A222/S2171 -- the NJ Library Construction Bond Act.
This bill would permit a public referendum to be placed on the general election ballot asking the public for their approval to bond for public library capital needs. It would authorize $125 million in bonds to finance capital projects in public libraries, requiring a 1:1 match from the municipality or county. And we need your help!
We have strong bipartisan support in both the Senate and Assembly for this important bill -- if you do not see your representatives below, please contact them so we can see library construction on the ballot in November so we can continue building better communities!
Senate supporters:
Bateman, Christopher   as Primary Sponsor
Greenstein, Linda R.   as Primary Sponsor
Stack, Brian P.   as Primary Sponsor
Cruz-Perez, Nilsa   as Co-Sponsor
Ruiz, M. Teresa   as Co-Sponsor
Vitale, Joseph F.   as Co-Sponsor
Diegnan, Patrick J., Jr.   as Co-Sponsor
Gordon, Robert M.   as Co-Sponsor
Kean, Thomas H., Jr.   as Co-Sponsor|
Sacco, Nicholas J.   as Co-Sponsor
Lesniak, Raymond J.   as Co-Sponsor
Bucco, Anthony R.   as Co-Sponsor
Gill, Nia H., Esq.   as Co-Sponsor
Oroho, Steven V.   as Co-Sponsor
Thompson, Samuel D.   as Co-Sponsor
Scutari, Nicholas P.   as Co-Sponsor
Assembly supporters:
DeAngelo, Wayne P.   as Primary Sponsor
Giblin, Thomas P.   as Primary Sponsor
Singleton, Troy   as Primary Sponsor
Holley, Jamel C.   as Primary Sponsor
Benson, Daniel R.   as Primary Sponsor
Johnson, Gordon M.   as Co-Sponsor
Sumter, Shavonda E.   as Co-Sponsor
Quijano, Annette   as Co-Sponsor
Burzichelli, John J.   as Co-Sponsor
Jasey, Mila M.   as Co-Sponsor
Wisniewski, John S.   as Co-Sponsor
Danielsen, Joe   as Co-Sponsor
McKeon, John F.   as Co-Sponsor
Ciattarelli, Jack M.   as Co-Sponsor
Jones, Patricia Egan   as Co-Sponsor
Coughlin, Craig J.   as Co-Sponsor
Kennedy, James J.   as Co-Sponsor
Bramnick, Jon M.   as Co-Sponsor
Eustace, Tim   as Co-Sponsor
Tucker, Cleopatra G.   as Co-Sponsor
Vainieri Huttle, Valerie   as Co-Sponsor
Karabinchak, Robert J.   as Co-Sponsor
Dancer, Ronald S.   as Co-Sponsor
Caputo, Ralph R.   as Co-Sponsor
Munoz, Nancy F.   as Co-Sponsor
McKnight, Angela V.   as Co-Sponsor
Muoio, Elizabeth Maher   as Co-Sponsor
Oliver, Sheila Y.   as Co-Sponsor
Schepisi, Holly   as Co-Sponsor