1. Get in a workout
Take an exercise class, from aerobics to Zumba and much more, at your local public library. Shelving books only burns so many calories.
2. Play a game
Children and families can enjoy casual game play at their local library  while meeting others in the community.
3. Keep the kids busy
Take the kids to yoga, crafting classes, music classes  and storytime, and many more great activities! Ask your children or teen librarian what exciting events they have planned.
4. Brush up on your career savvy
Public libraries offer drop-in job-seeking assistance and resume building sessions. They also host local SCORE* volunteers, who provide mentoring and education for small business owners and entrepreneurs. Select libraries house NJ Career Connections programs, offering services for youth, ex-offenders,  veterans, mature workers and displaced homemakers.
*SCORE is the non-profit branch of the Small Business Administration. Volunteers offers programming and meetings in libraries throughout the state.
5. Improve your kitchen skills
Libraries now offer programming to complement their awesome cookbook collections (typically a popular section in the public library). Watch a demo, decorate cookies, organize recipe collections, and don't forget to check out a cookbook!
6. Get creative
Sign up for a crafts class. Join the coloring group. Paint something beautiful at a watercolors workshop. Bring your yarn and needles to the knitting, crocheting and quilting circles. Find inspiration at writing groups.
Public libraries offer many instructional and casual group activities for you to get in touch with your creative side. Express yourself however you'd like. With so many options, it's up to you!
7. Re-center
Libraries are, after all, quiet spaces. Now, take a deep breath. Public libraries offer programs ranging from meditation to aromatherapy and yoga to Tai Chi. Find serenity at your local branch.
8. Join a support group
Libraries offer safe places for groups to meet and discuss the stresses or divorce, bereavement, trauma/abuse and other sensitive topics. Find help and give support to peers in your community.
9. Learn about your community, past and present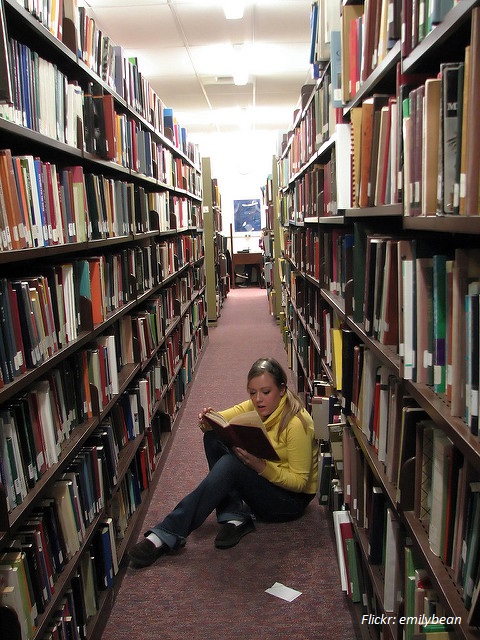 Check out your branch's local history archives. Attend group events to meet others in your town. Connect with neighbors on issues that matter to you and your community.
10. Take in a movie, concert or lecture
Watch the latest releases without the crazy cinema ticket prices. As libraries expand their circulating collection of DVDs, they also offer  screenings of classic films and new releases. You can also enjoy live concerts and attend lectures by authors and experts.
11. Get mad tech skills
Brush up on basic computer skills. Learn the ins and outs of Microsoft Windows and Office. Hack your smartphone, tablet or e-reader. Learn the basics of coding. There are classes on topics from your basic ABCs of computers to more advanced use of specific programs.
12. Print something in 3-D
You may have heard about 3-D printing in the news, but have you ever seen a 3-D printer in action? Libraries are beginning to offer 3-D printing as part of MakerSpace programs. Design your own 3-D creation and have it printed! Please note, your library may require reservations for use of the 3-D printer. Please check with your local branch regarding availability and reservations.
This is, by no means, an extensive list of the range of activities offered at NJ libraries. What events do you attend at your local library? Let us know in the comments below!
Haven't checked out your local library lately? Find your NJ library!