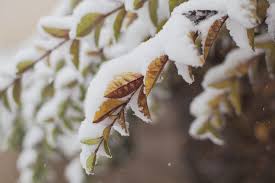 With winter rearing its head, it's time to think about winterizing your home, and planning how to budget for those pesky cold weather utility bills if you haven't already. For those who are interested, New Jersey has three energy assistance programs. Public utilities work with public libraries to promote these programs and incentives to their communities. These programs offer financial assistance and help with weatherizing homes for eligible low-income households.  
The Low Income Home Energy Assistance Program (LIHEAP) helps low income individuals with their heating and cooling bills, and also allows for emergency heating system repair and emergency fuel assistance. The Universal Service Fund (USF) helps make energy bills more affordable for low income customers, and can lower the amount you have to pay for natural gas and electricity.  
Lastly, the Weatherization Assistance Program (WAP) assists elderly, handicapped, and low-income persons to weatherize their homes, improve their heating system efficiency, and conserve energy.
Information on each of these programs can be found at the following website http://www.nj.gov/dca/divisions/dhcr/offices/energy.html. This site contains links to individual pages about each of the programs. You can find details about each program, including instructions on how to apply for benefits, type of assistance provided, a contact email and phone number, fact sheets about the programs, the award period, and other pertinent information.  
Start thinking about this now to make 2017 deadlines, or plan for next winter!