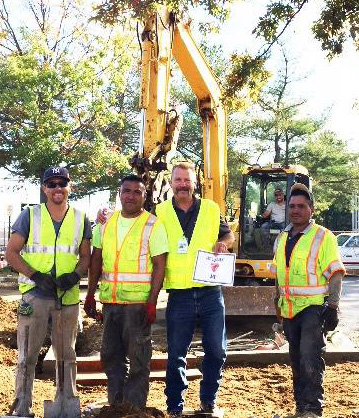 How many times have you entered a library to see stained ceiling tiles and the occasional bucket to catch rainwater from a roof in need of repair or replacement?  And, have you been in a library and wondered why the lighting was so dim or the temperature was too hot or too cold?  
These are ongoing needs which significant costs. The library may be trying to identify sources, including the municipal capital budget, to address them. But if one issue is resolved, another emerges.
Public libraries in New Jersey have not had the opportunity to utilize construction grant funding for over 15 years and, even then, that grant was focused on creating new libraries or adding new spaces in libraries. However, there are many needs in existing libraries that continue to go untouched for years.
Urban public libraries in particular, in cities where the bonding limit is lower than in more affluent areas, struggle to receive a piece of the capital budget. Yet, where will the $100,000 for new carpeting (as is needed for my own library!) come from?  
The proposed Library Construction Grant, which is up for consideration by the New Jersey legislature, is an opportunity to leverage available funds to make a difference in public libraries throughout the state.  While these are matching funds, the 1:1 match is significantly easier to support than the 1:4 match of the previous construction grant program. This grant program can make a difference in large and small libraries throughout the state; let's convince our legislators and then, let's convince the voters.
For more information about this bill and how you can help, go to www.njlibrariesbuildcommunities.org.
Cindy Czesak
Paterson Free Public Library